7. How are change requests from users submitted and how are they prioritized?
They are several systems in place:
Users of institutions contact developers directly to propose changes or mention a bug by mail.
The user can also use the ticketing system developed on the naturalheritage portal.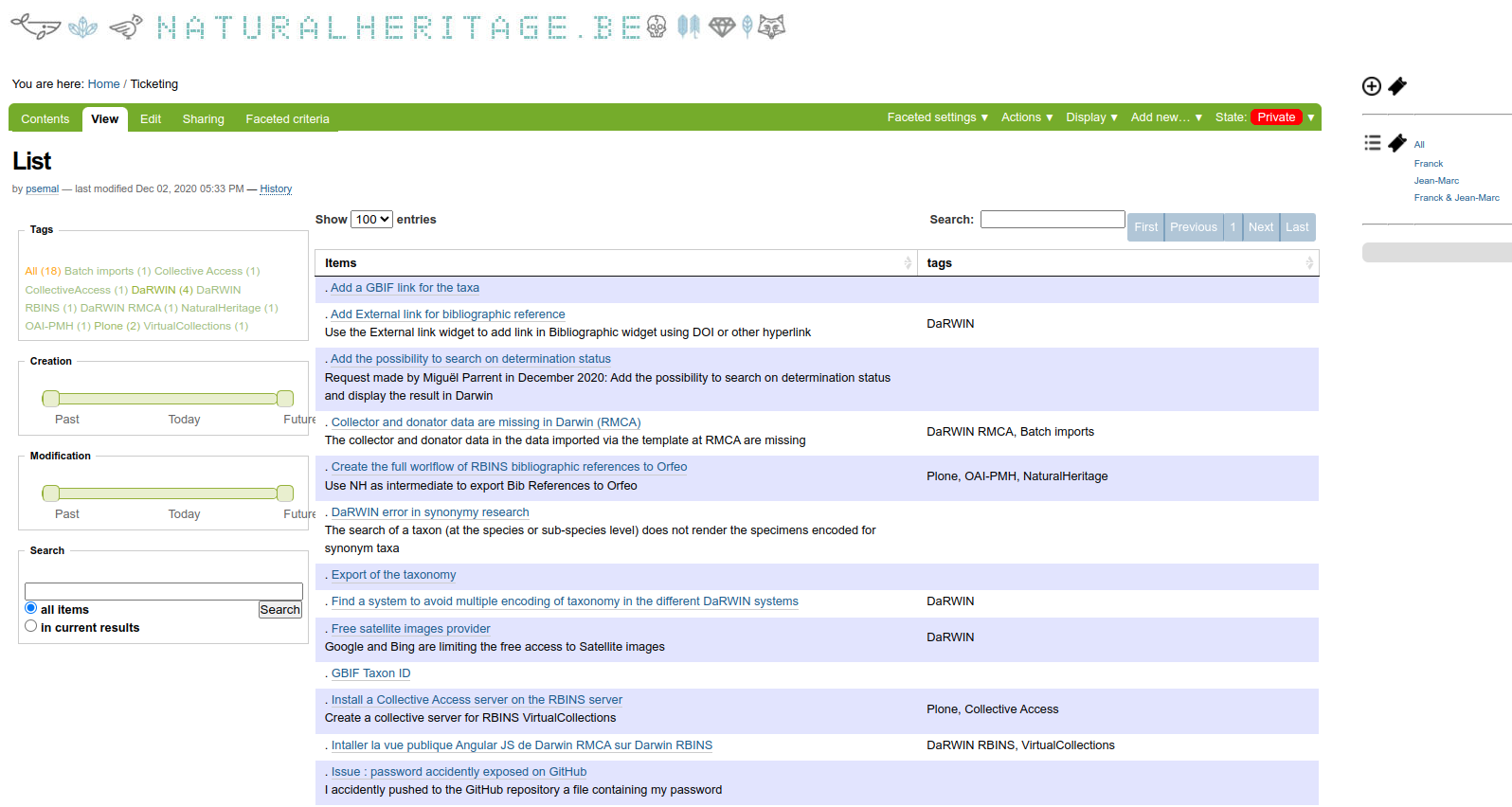 Interface of the ticketing system on the NaturalHeritage portal (registered user only)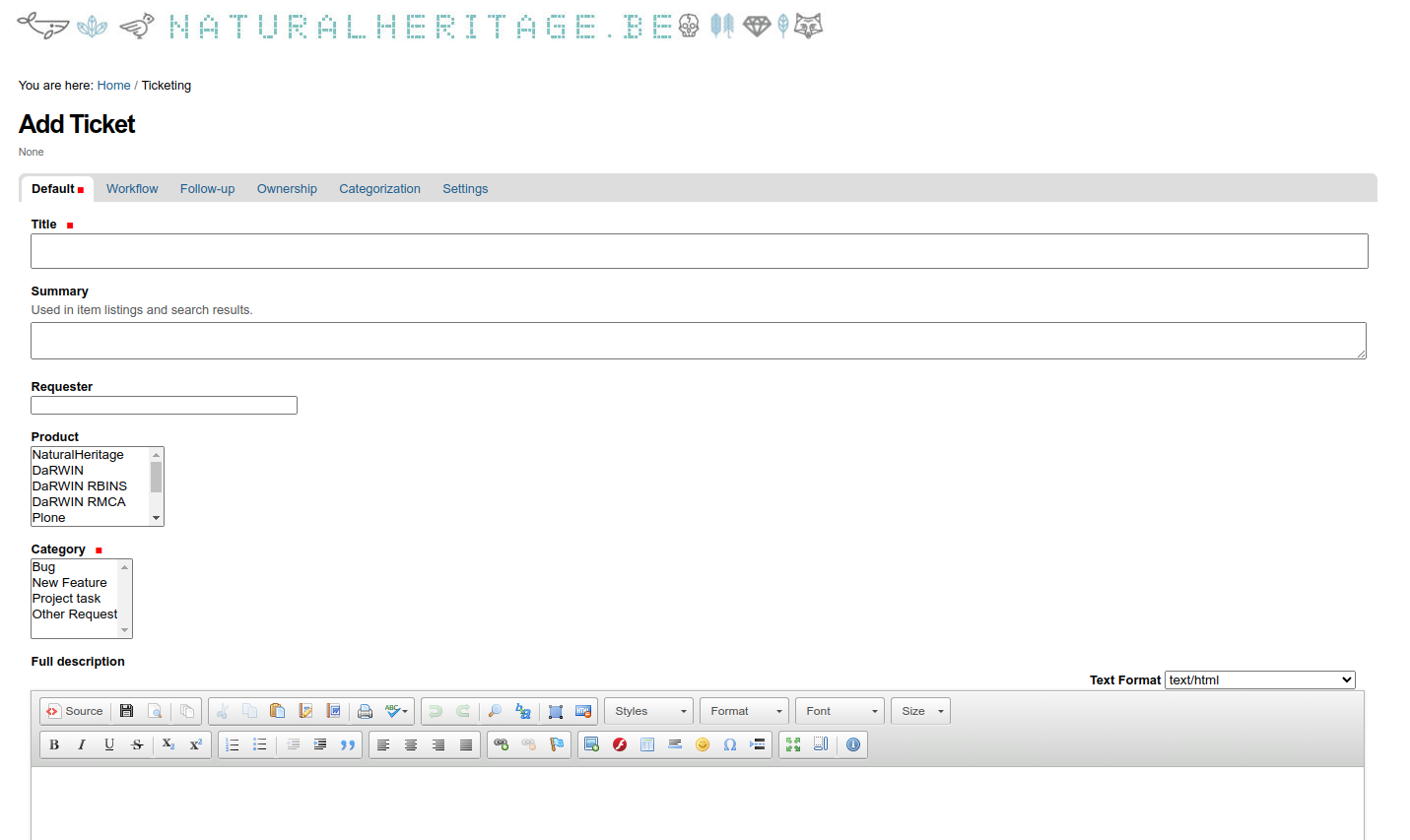 Input interface with the default section of the ticketing system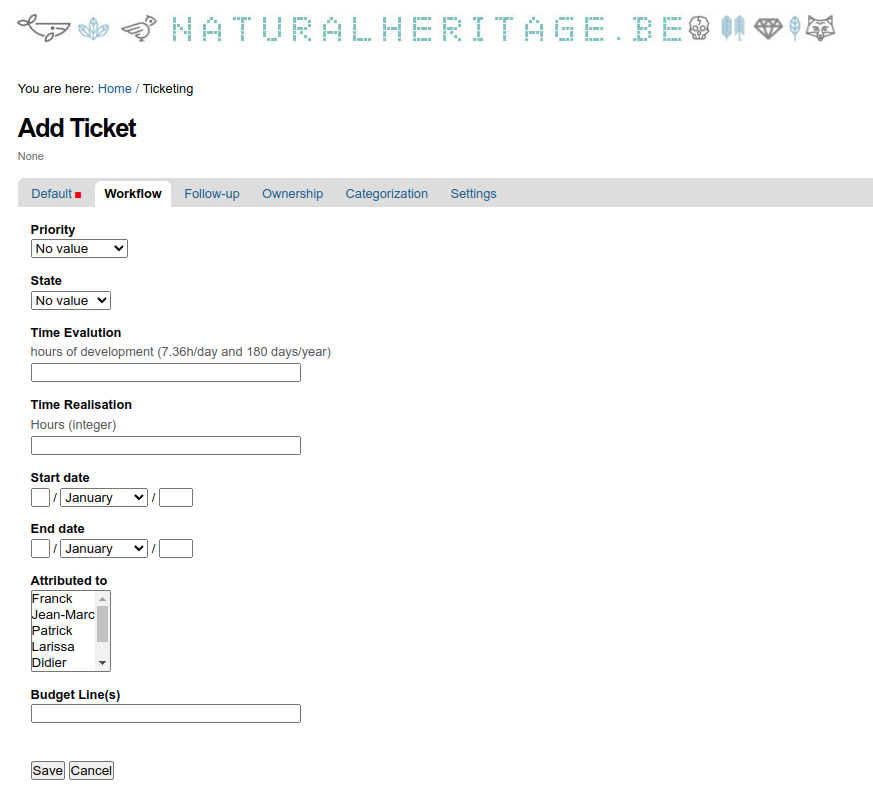 Workflow of the ticket

Discussion option
The ticketing system is available for the registered users of the naturalheritage portal.
It was created with Plone 4.3 and is easily expandable with extra fields.
The workflow of the ticket is available and the time of development and estimated cost (PM) can be encoded for prioritisation.
The prioritisation is dependent on the ongoing BELSPO or European projects providing a framework to hire the staff.
In this case, we are more prone to rework the core, otherwise developments made on RBINS and RMCA dotations are less important.