98. Does the CMS enable sharing collection records with the public?
Answer:
Yes at the DarWIN level

Yes at the NaturalHeritage level (aggregation of the data of RBINS, RMCA and BGM)
This option is most interesting for some users as it is possible to search at once in all the collections. NaturalHeritage could be the technical hub of the Belgian DiSSCO partners to the DiSSCo services.
The NaturalHeritage portal links to the original resource which is the owner of the data and can be used by humans with several search levels as well as machines using the Natural Heritage JSON, REST API (via Elastic Search) and the OAI-PMH for bibliography. RDF representation has to be added.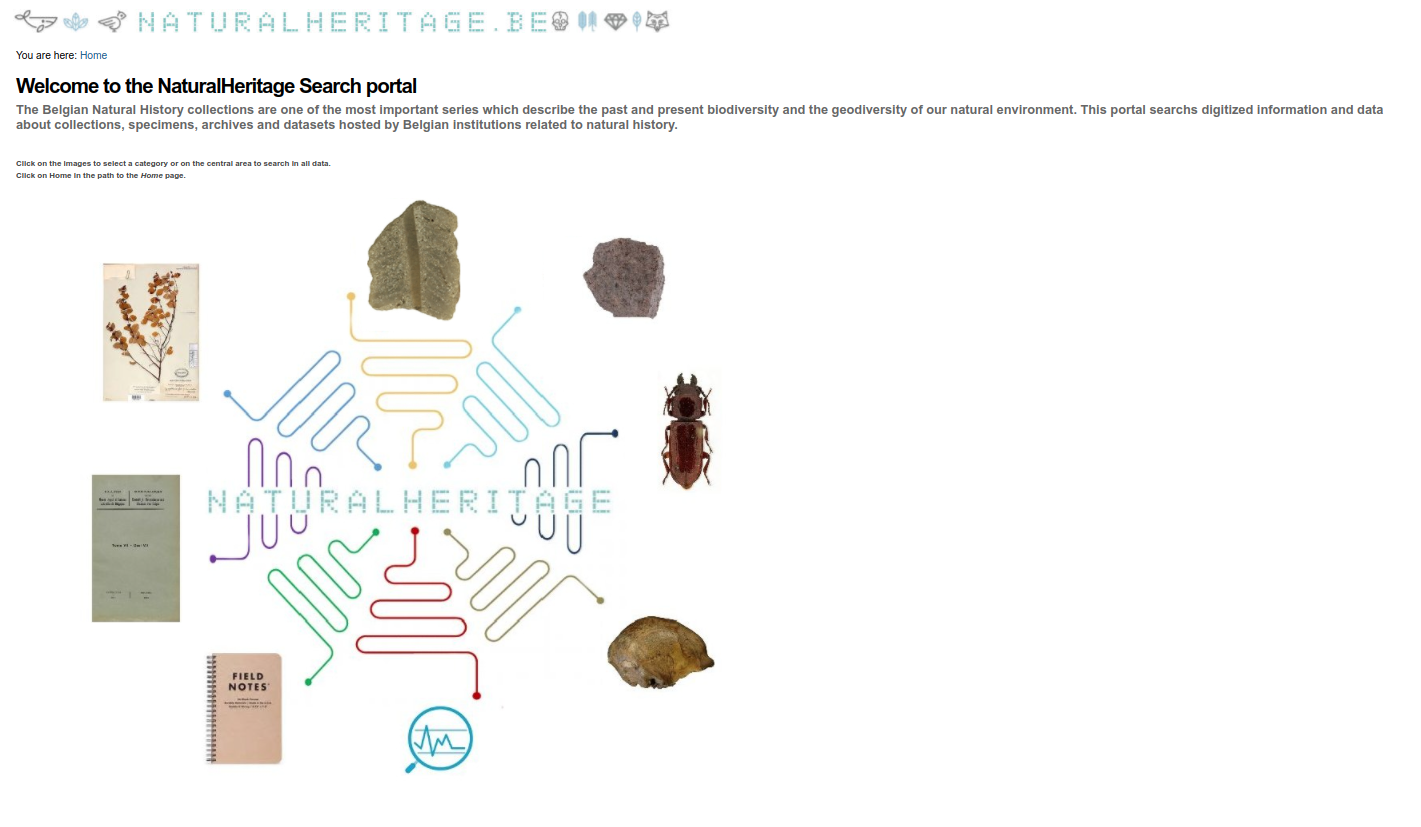 www.naturalheritage.be portal