35. Does the CMS allow customizing the layout of data entry screens?
Answer: Yes
The user can customise the user interface for each content type:
The visible widgets are selected in the top menu. Each widget can be placed on the desired place on the screen and each widget can be minimised or maximised.
This behaviour is saved for the user.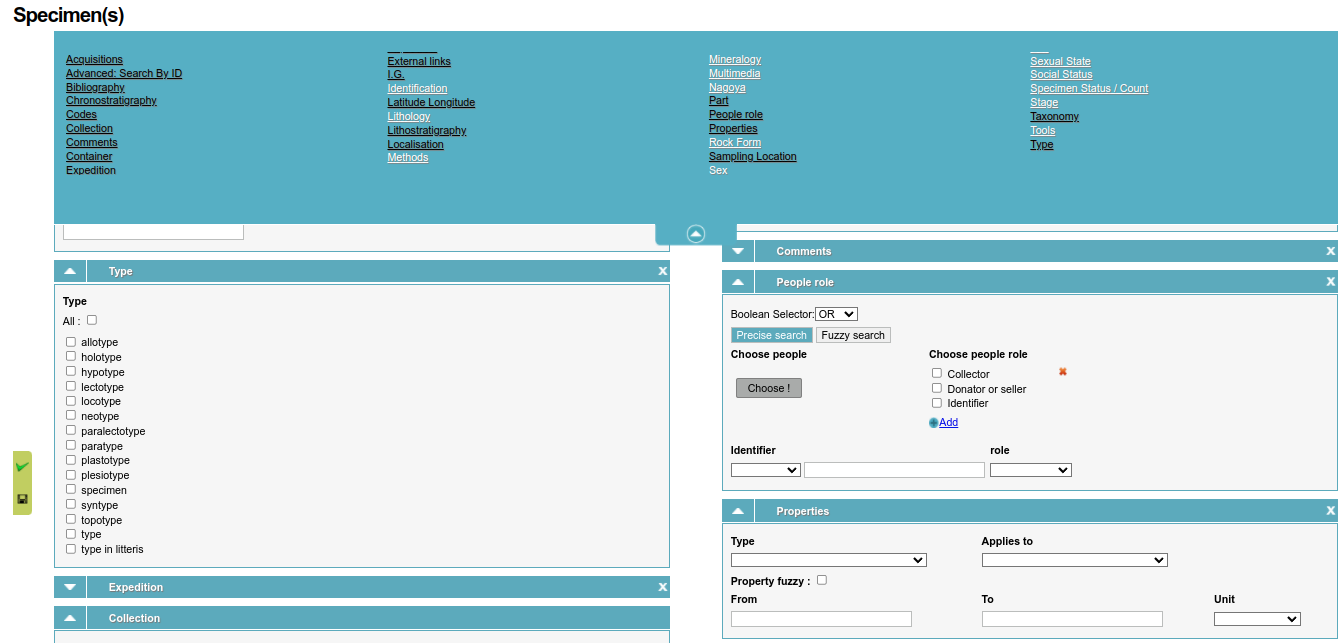 Interface for the encoding of the specimen object