100. What are the tools to compute MIDS in DaRWIN?
The MIDS or Minimum Information about a Digital Specimen are defined by a TDWG group (https://www.tdwg.org/community/cd/mids/) and used in the setup of DiSSCo.
The MIDS values of a collection is an indicator of the value of the data and metadata associated with a specimen. Nevertheless it is very time consuming to compute this indicator manually. Darwin was therefore modified to provide the MIDS value of a specimen.
The value is computed when saving the specimen and the score is stored in a table of the database. This approach speeds up the computing of the statistic for the collection and facilitates the update of the computation algorithm if the MIDS evolves.
The MIDS value statistic can be computed at the level of any collection and any subcollection.

The MIDS value is also computed and displayed at the specimens list level. The MIDS display can be adapted in the configuration menu located at the top of the table (here it is the last column).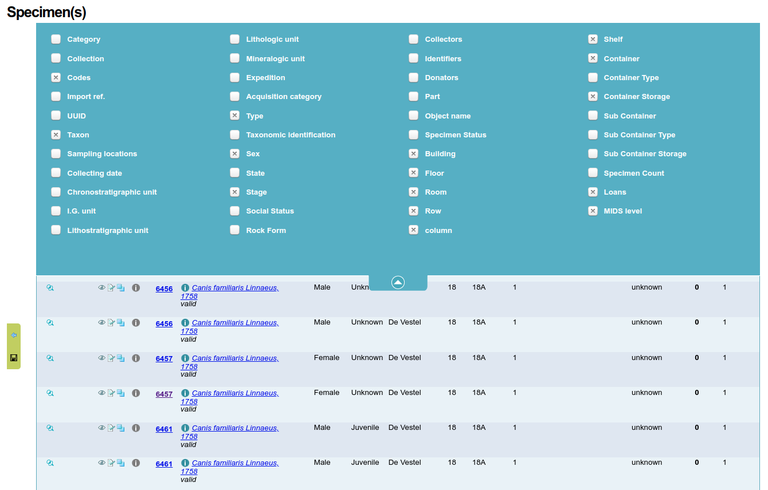 The MIDS scores and statistics are also displayed in the results of any research in the DaRWIN CMS.